CPS Legislative Day - March 8, 2018
Update: HB 18-1112 passed through the Colorado Senate on March 23 and will now go to the governor for his signature.
The CPS Legislative Day at the Capitol was a great success with approximately 40 pharmacists and pharmacy students in attendance. After observing hearings in the House and Senate, CPS members met with Senators about HB 18-1112, which provides reimbursement for pharmacist-provided services in health professional shortage areas. CPS also offered blood pressure checks and medication advice to legislators and staff, as well as lunch over the noon hour.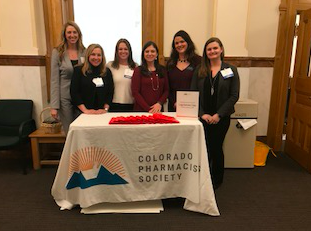 The day was a great success and helped raise awareness about the Colorado Pharmacists Society and issues of importance to our profession.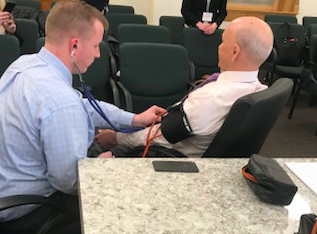 If you were not able to attend the CPS Legislative Day (or even if you were!), check out our Mid-Session Legislative Updates Webinar for a review of specific 2018 legislation and issues that will potentially impact pharmacists. This webinar recording is free for members and only $10 for nonmembers.